Orthodontics is unique in the dental field. As an orthodontist, I am afforded the opportunity to develop lasting relationships and to help people develop increased self-confidence in a very meaningful way. Improving something as simple as a smile can truly change a person's life. Seeing self-esteem and self-confidence grow visit after visit is a fantastic feeling, and it's even more rewarding knowing that our team played a part in that change.
Life is made of experiences. Hearing of the experiences of people from many different walks of life helps me become a more well-rounded person. Being there to share a story, listen to a problem, or be a friend, in addition to being an orthodontist, is often the most important thing we can do in this field. We provide great orthodontic care, but the key word in that statement is care. We care about our patients. They are our family.
Originally from Baton Rouge, I earned my Bachelor of Science in biological sciences from Louisiana State University. More important, that's where I met my wonderful wife Kayla. I completed my Doctorate of Dental Surgery at Louisiana State University School of Dentistry in New Orleans, and continued my training with a fellowship in clinical research and residency in orthodontics at Jacksonville University.
I may have completed my formal education, but continuing education helps me stay on the forefront of dental and orthodontic knowledge. It allows me to process new techniques and knowledge that will ensure the best care and benefit to my patients, and incorporate evidence-based practice policies into my treatment philosophy.
I am an active member of the Calcasieu Parish Study Club (former president 2015-16 and president 2018), Southwestern District of Louisiana Dental Association (president-elect 2018), Louisiana Dental Association (Member of House of Delegates 2012 to the present), American Dental Association, Louisiana Association of Orthodontists, Southwestern Society of Orthodontists, and American Association of Orthodontists. I am currently in the process of applying to become a Diplomate of the American Board of Orthodontics.
Kayla and I have been blessed with three of the greatest treasures we could ever imagine, our daughter Avery and sons, Ansel and Amos. We also have a house full of pets: our golden doodle Truvy, our cats Edmond, Coleman, and Walter, African grey parrot Julius, and a large, more than 100-gallon saltwater reef tank.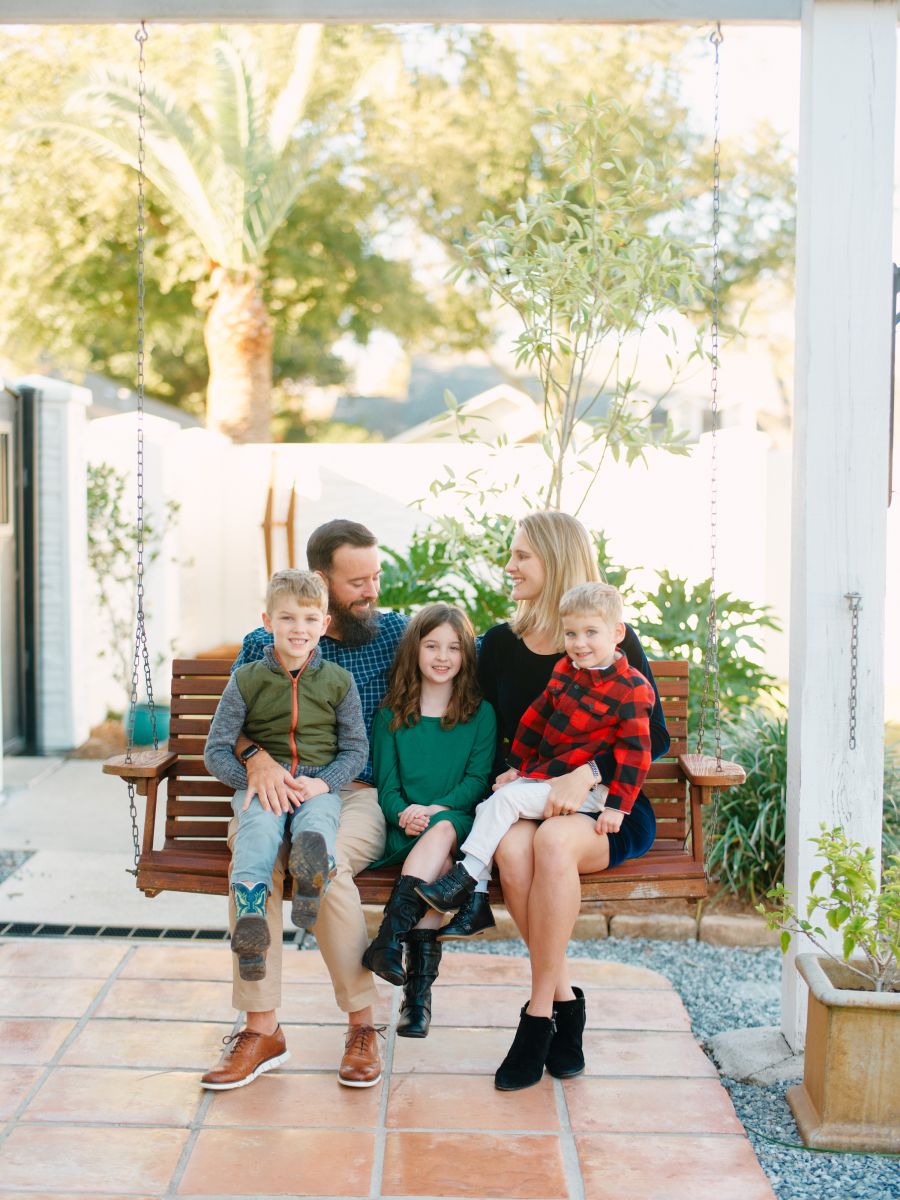 I usually spend any spare time involved in activities with my kids and am a very passionate fan of LSU sports — football in particular. I also enjoy all outdoor activities, ranging from hiking and camping to fishing. My family and I are members and parishioners of Our Lady Queen of Heaven Catholic Church.
I believe that involved community members are important for our city to continue its growth and to make our home in Lake Charles a great place to live and raise our family. My team and I are involved in numerous community fundraisers, and are very loyal supporters of all our local schools, both through academic and athletic avenues. We not only work in the Lake Area, we live here too.